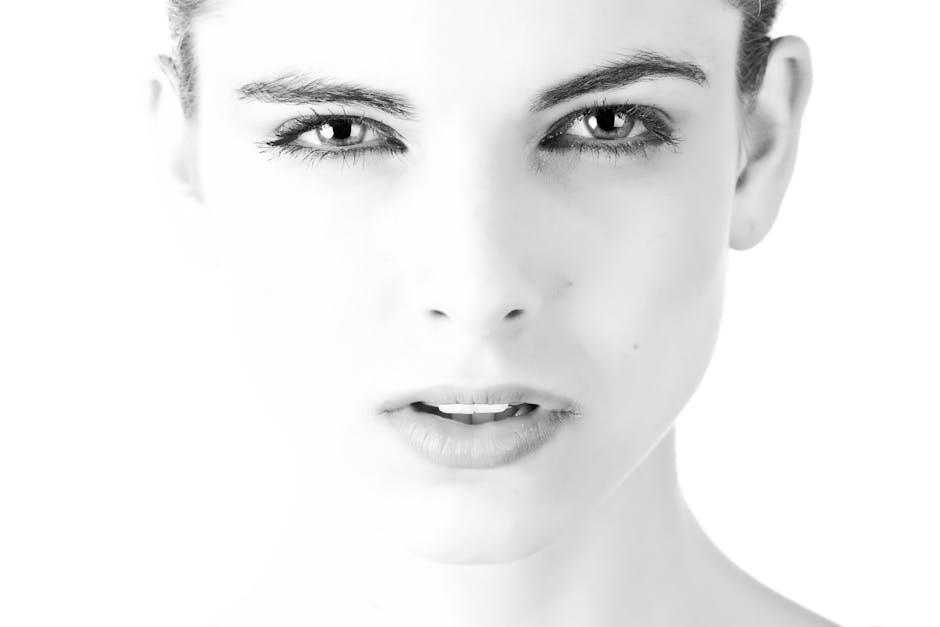 With the many glasses sold both online and in stores, how do you find the perfect and most flattering style for your face? Do you ever wonder why some eyeglasses look attractive on display, but a bit off when you try them? It could be that the eyeglass frames are the wrong style for your face type.
There are a lot of factors to consider when choosing the right glasses for yourself. Face complexion, your eye color, and most importantly, your face shape, are all important. Knowing which frame style can flatter and enhance the unique features of your face plays a tremendous role in determining whether a specific glasses style will look good on you. Most of the time, finding the right frame of glasses can be a challenging task. But don't fret, we've got your back to find the perfect pair with the ultimate guide to finding the best eyewear for your face shape.
Every face is different. Below are some simple tips to help you determine which frames will look best on different face shapes. Though these tips will help you discover which eyeglass styles could best compliment your shape, there are always exceptions to the rule. Regardless of the style you pick, if you love it and feel great about it, it might just be the style for you.
Find Your Face Shape
Square Face Shape
The bold features of a square face naturally make you a head-turner with the width and length roughly of the same proportions. A strong horizontal jawline and a broad forehead give you a distinctive look. Looking to elongate your face? Try narrow, round or oval frame styles that have more width than depth. Choose semi-rimless frames to help accentuate your eyes and create a playful balance to your well-defined jawline. Enhance your angles and don't be afraid to experiment with thin and curved eyeglass frames like cat-eye styles. Avoid most geometric, square shapes and light-colored frames.
Round Face Shape
Round face shapes are characterized by soft and feminine curvy features, with width and length in the same proportions and less defined angles. Round faces have naturally youthful features which can be complemented by contrasting geometric eyeglasses. Look for wide, square or striking rectangular shaped styles with a transparent bridge and thinner frames. This will add length and elongate your baby face. Avoid wearing small and short frames with round lenses. Whether you're going for a trip to the beach or going for a short walk, the perfect glasses for round faces include geometric shapes like Wayfarers. Rectangle shaped frames will help create an illusion of having a more extended and thinner look. So, it's game on: offset your contour game and confidently show off a more edgy style!
Oval Face Shape
Oval faces are the ideal face shape for its balanced proportions. You can wear any eyeglass style you want with full confidence, with great flexibility in shape, color, or print. Play with a variety of textures and angles to find your true style. Frames that are equal to or larger than the fullest part of your face are optimal. Rectangle frames are most often the go-to frame shapes because of their horizontal orientation that can balance the vertical features of oval face shapes. Seize the opportunity to wear different glasses styles that will enhance and accentuate your best features.
Oblong Face Shape
Oblong faces shapes are also referred to as rectangular face shapes. Characterized by having an elongated and narrow face shape with very few angles, you may also have a long, straight cheek line. Create an illusion of a shorter and more balanced face shape by trying frames that can add width to your face. Avoid wearing small framed glasses, and opt for a pair of oversized sunglasses, even playing with thick frames.
Frames with decorative or contrasting temples also work well for oblong face shapes, including sunglasses that have deep lenses. The bold and sharp angles and lines will give oblong faces an edge, contrasting its soft features.
Diamond Face Shape
A diamond-shaped face is characterized by a narrow jawline and forehead with a dramatic and broad cheekbone as the widest part of the face. This is said to be the rarest face shape. To highlight the eyes and soften the cheekbones,  opt for frames that have detailing or distinctive brow lines. Rimless eyeglasses and frames with oval or cat-eye shapes can also be good choices. While oval and rimless frames will help compliment wide or high cheekbones, steer away from narrow or thin frames and shapes that overpower your cheekbones.
Heart Face Shape
Sometimes called a base-up triangle face shape, you likely have a broad forehead and high cheekbones with  a well-defined and narrow chin. You can create a more balanced, elongated look with the right pair of frames.
Direct the attention downward to elongate the face by wearing thin frames with wide lower edges and less straight lines. Go for a playful look with thin and light-colored oval or round shaped glasses that are rimless and have a light, airy appearance. Cat-eye styles or glasses that feature rounded edges are also good choices to enhance the face symmetry. This will give the wearer a more balanced look. Try to avoid dark frames with top-heavy styles or decorative designs.
Now that you've discovered your face shape and the best frames that look great, consider functionality when choosing your glasses. Choose a pair that doesn't only make you look stylish, but that will fit well and provide complete eyewear protection.
If you have an eye problem or you want to protect your eyes from the UV rays, functionality is vital. To prevent eye pain when reading, it's also best that you consider practicality when choosing your prescription eyeglasses, prescription sunglasses or regular sunglasses.
Visit the Alexander Daas optical store in Los Angeles and ask for an eyewear stylist to help find the best glasses for your face shape. We can also customize your lenses according to your eye needs.